Composite & Porcelain Veneers for a completely natural looking smile makeover.
Only a few consults left this month.
Composite & Porcelain Veneers Brisbane
At Redlands Gentle Dental Care we offer veneers as a way to cosmetically enhance the appearance of your teeth. Dental veneers are a great way to cosmetically improve a lack-lustre smile.
8 Porcelain Veneers
Includes smile trial worth $650 and night guard worth $500
Here are some of our Frequently Asked Questions about Dental veneers
We invite you to experience our no obligation cosmetic smile assessment to help you confirm if veneers are right for you. Our friendly team are passionate about creating beautiful and lasting smiles.
Porcelain Veneers Before & After
A smile makeover is more than just great teeth… It's about a face you can't wait to show the world!
Don't go through life hiding your smile. View a select few examples of our Porcelain Veneers results below.
250
+

Verified Google Reviews
What a wonderful practice! I saw the lovely hygienist Jodie and I couldn't recommend her enough! She was so gentle and thorough throughout the appointment and made me feel so calm and answered all my questions really
Tayla Hammant
The ladies on reception are always super friendly which makes arriving to the practice so much easier. Dr Joon and his assistants are kind and calm putting my nerves at ease. The 2 dental hygienist are also amazing making check ups pain free. Would definitely recommend!
Emily
I rang Redlands Gentle Dental to make an enquiry regarding a dental Splint. I found the receptionist so helpful and knowledgeable l ended up booking an appointment. It was such a positive experience.The oral health Therapist gave me a painfree scale and polish by putting
Brian Cottee
Lovely clinic, always clean, so clean you can smell it. The staff on the front desk are friendly and helpful. The Doctors are kind, gentle and caring. We see Dr Sarah and Dr Cora Chen both are amazing with my young boys. Highly recommend this dental clinic.
Kelleigh and Simon Roberts
For the majority of my life I went to a different practice; however, since trying Gentle Dental, I have not gone anywhere else. I have been very impressed by how they take photos to show and explain what's going on and why you will
Bec 98
Honestly one of the best experiences I've ever had at a dentist quick and painless! Dr. Yo Han explained everything he was doing. I Will definitely be coming back. I Highly recommend going to see them especially if you've had bad experiences elsewhere.
kristian hancox
Composite Vs Porcelain Veneers
Porcelain veneers are thin shells of porcelain bonded to the front of your teeth. Unlike composite veneers, this treatment takes two appointments and requires you to wear temporaries between appointments. However, the advantage of porcelain veneers out way those of composite veneers:
Porcelain veneers are stain resistant—composite veneers are not
Porcelain veneers last longer than composite veneers
Both composite and porcelain veneers are matched the shade and colour of your tooth for a seamless look. Book in for a free Porcelain veneers consult at either of our Brisbane locations today.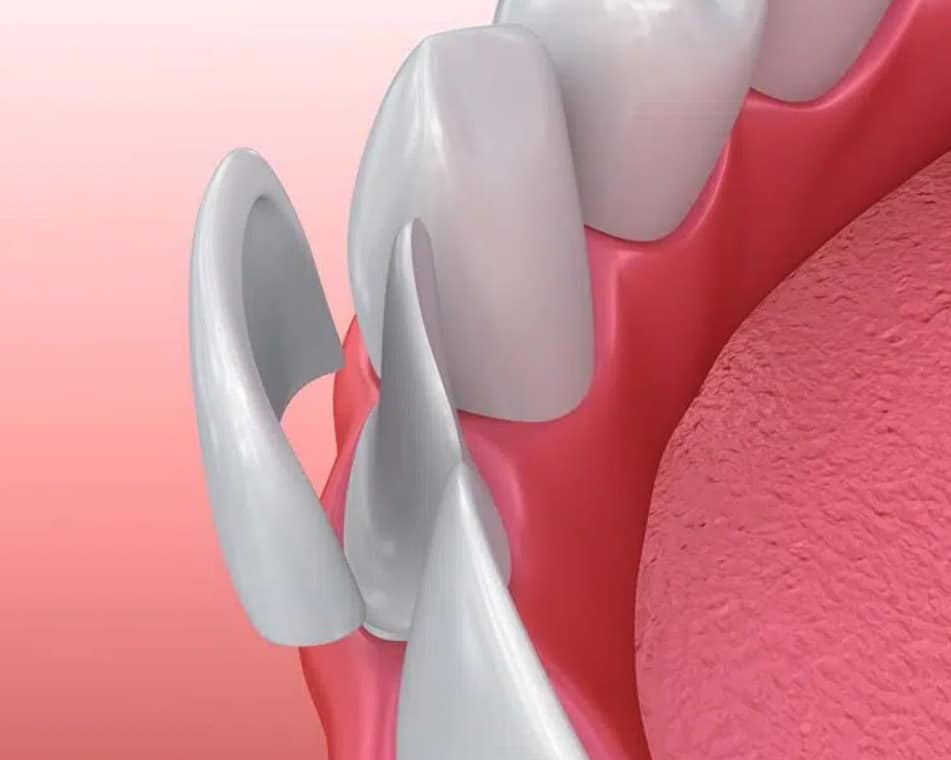 Are You a Candidate For Porcelain Veneers?
So how does a patient know if they are a candidate for dental veneers? Usually, porcelain veneer candidates are looking to address any structural or cosmetic issues with their smile including:
Chipped or cracked teeth
Gaps in your smile
Minor crookedness
Yellow or discoloured teeth
An ideal porcelain veneer candidate must have a healthy amount of enamel (since the dentist will usually remove a small amount of enamel), good gum health / overall dental health and have realistic expectations as to what porcelain veneer treatment can achieve.
The Cost of Porcelain Veneers in Brisbane
The cost of Porcelain veneers can vary depending on a range of individual factors in addition to:
Type of veneers Porcelain veneers can be made from a number of materials and this has an impact on the cost. We recommend having a frank and honest discussion with your dentist on the specific materials that are being used for your treatment and how they impact on the cost.
Your geographic location The location of your dentist has a bearing on the cost of your dental treatment. It stands to reason that a dentist in the Brisbane CBD will charge more than a dentist in suburbs further out from the city.
Experience of the dentist The Redlands Gentle Dental Care has been established since 1983. When it comes to your porcelain veneer treatment, our more than 30 years of experience in dentistry counts.
The average cost of dental veneers in Brisbane can be anywhere from $500 over $2000 depending on the unique needs of a patient. Book a
free veneers consultation
now and we'll tailor a competitively priced treatment plan for your needs.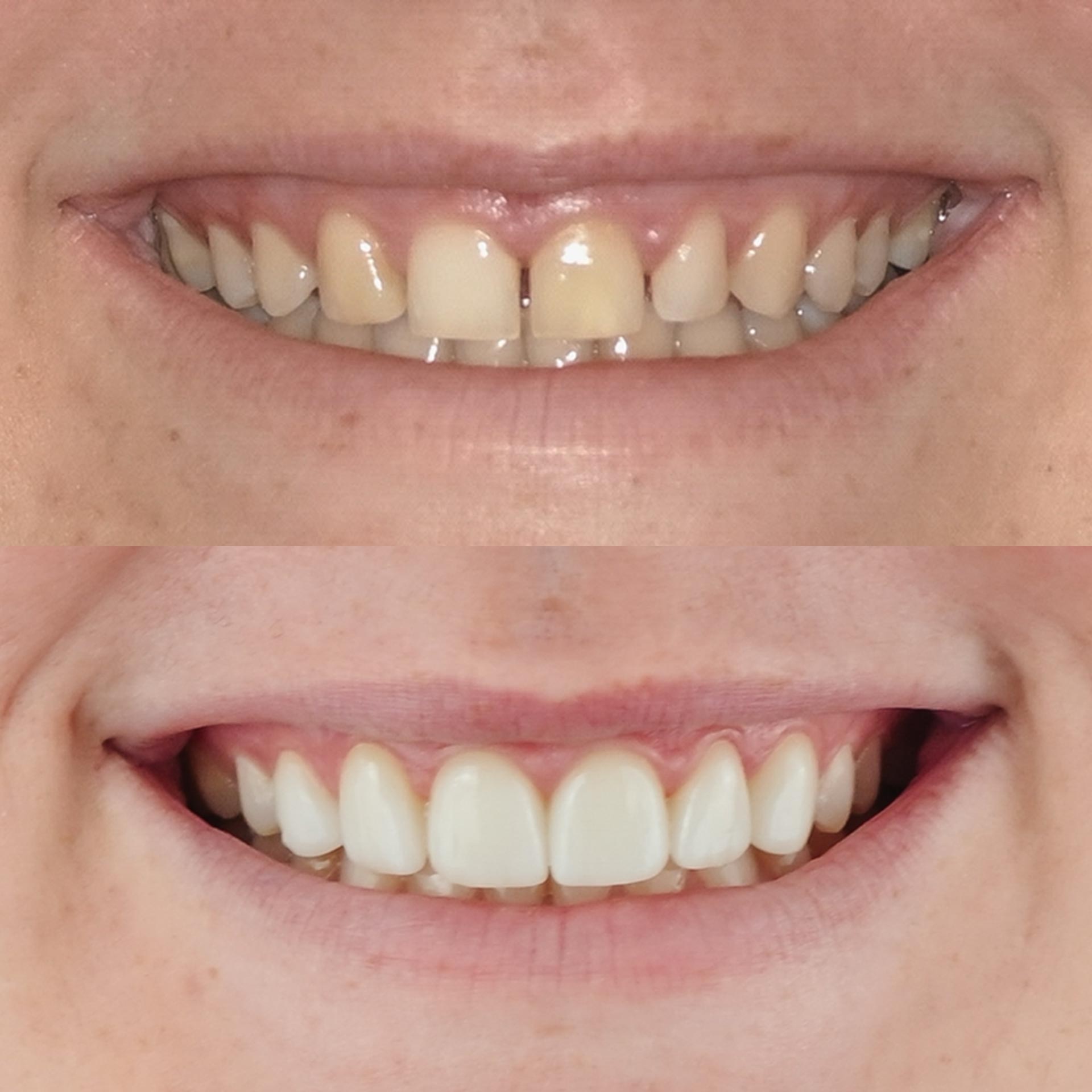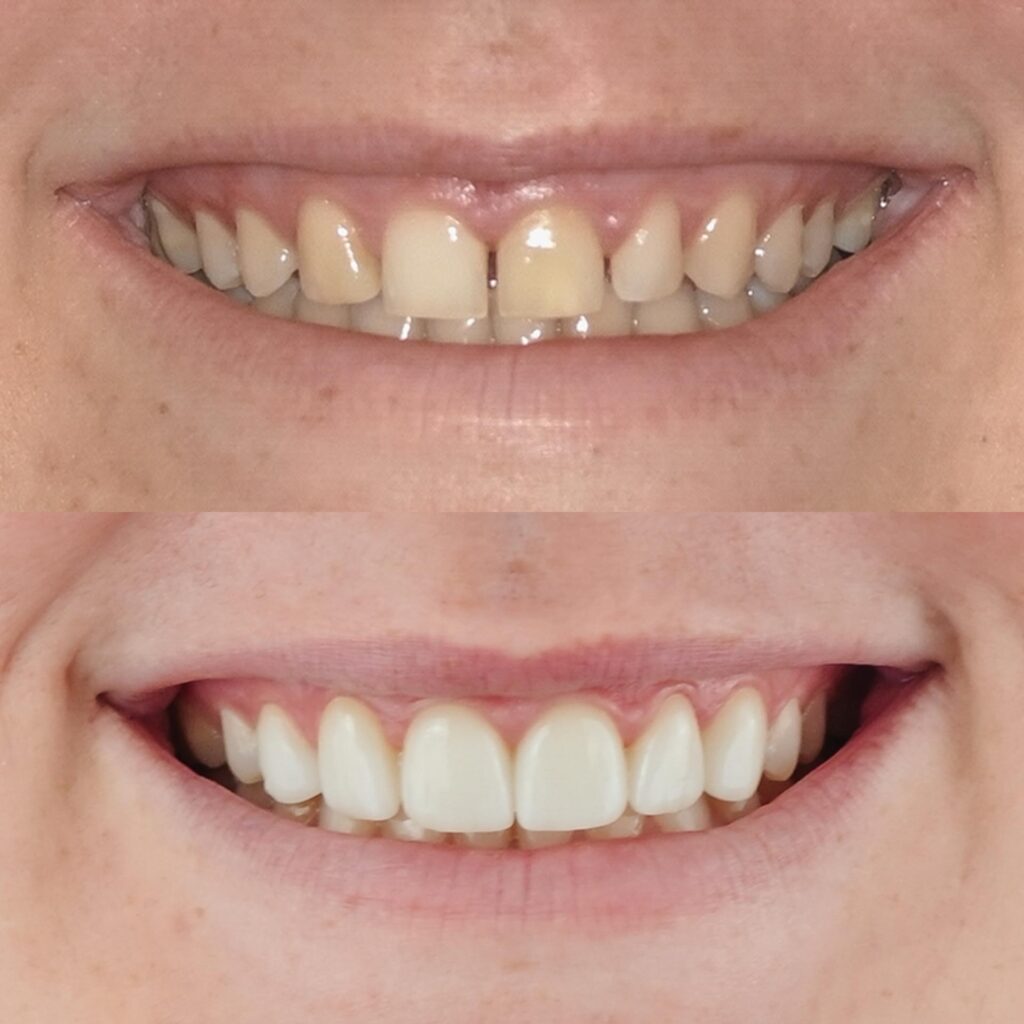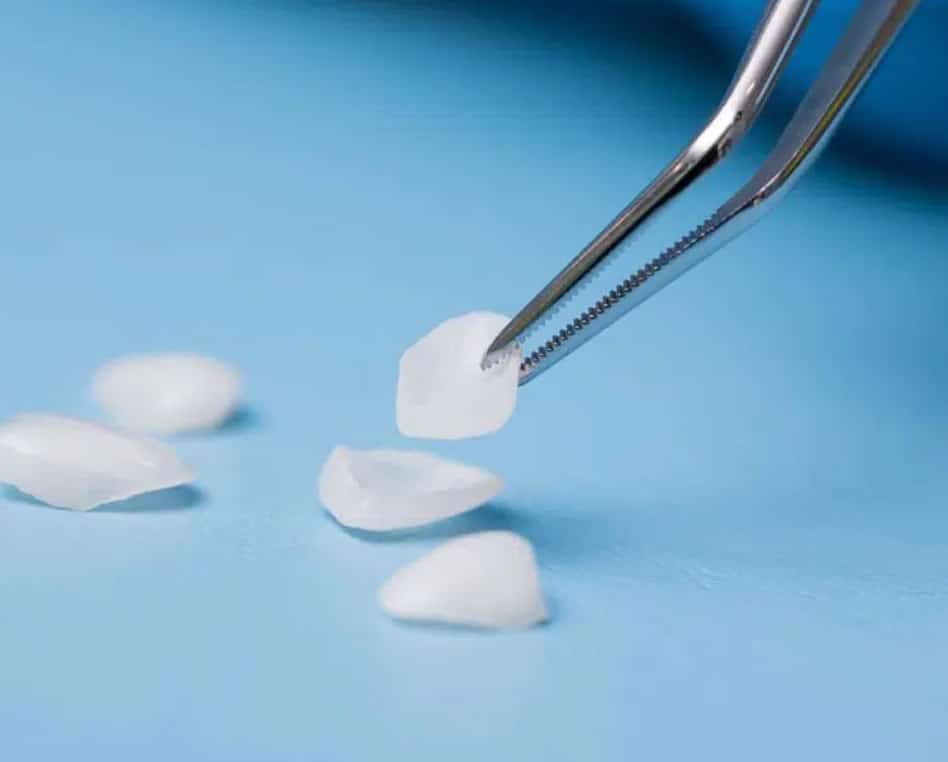 The quicker, more cost-efficient option, composite veneers require less tooth structure to be removed and the treatment can be completed in just one appointment. Composite veneers use a material similar to fillings and are placed on the tooth and shaped to mimic the look and feel of your natural teeth.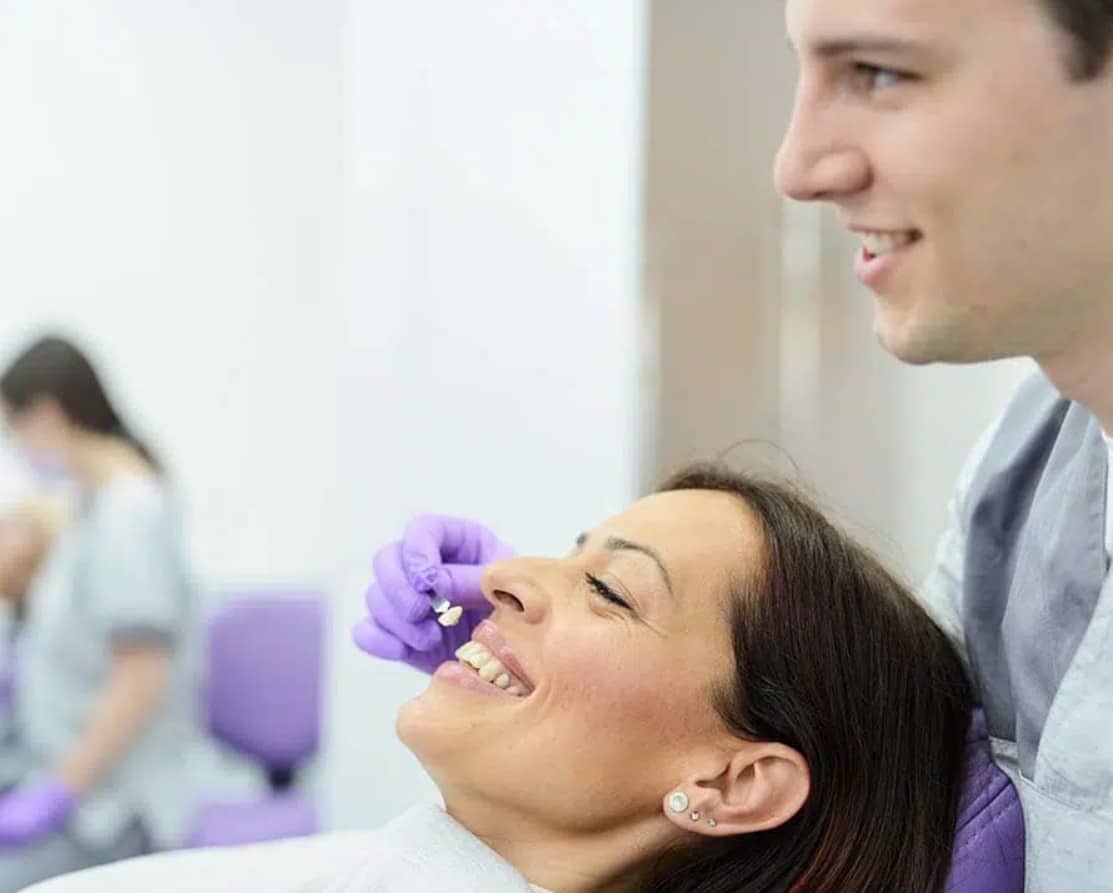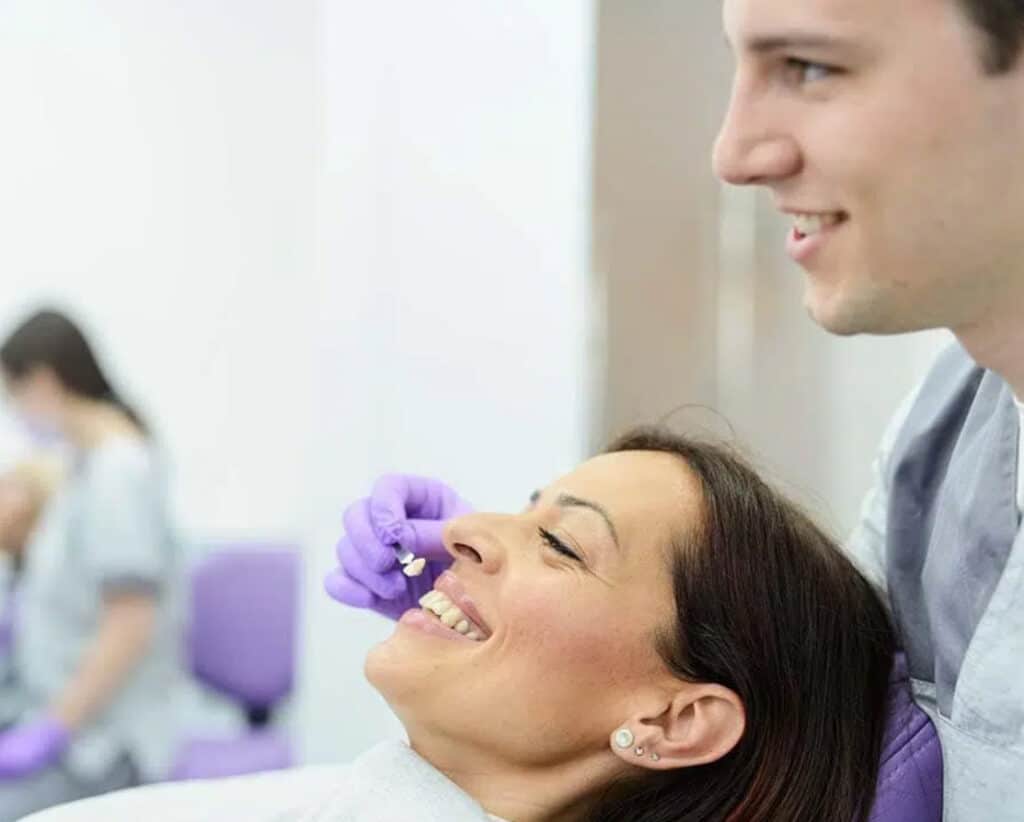 Teeth whitening and dental veneers in Brisbane
Often this treatment is used in conjunction with teeth whitening. For example, you may have one or two teeth that could need veneers but you still want to whiten your other teeth. At Redlands Gentle Dental Care in Capalaba and Victoria Point we can whiten your teeth with ZOOM! and then place the veneers on those teeth you feel would benefit more from dental veneers.
Book Your Free Dental Veneers Consult in Brisbane Today
We offer free dental veneers consultations at both of our Brisbane dental practices located in Capalaba and Victoria Point.