Dentist Capalaba & Victoria Point
Gentle care from a trusted family dentist.
We are a dental practice with almost 40 years of experience, that strives to surpass our name and ensure you feel relaxed, calm, confident and most of all, cared for.

For the majority of my life I went to a different practice; however, since trying Gentle Dental, I have not gone anywhere else. I have been very impressed by how good they are, like how they take photos to show and explain what's going on and why you will
Bec 98
I rang Redlands Gentle Dental to make an enquiry regarding a dental Splint. I found the receptionist so helpful and knowledgeable l ended up booking an appointment. It was such a positive experience.The oral health Therapist gave me a painfree scale and polish by putting
Brian Cottee
Lovely clinic, always clean, so clean you can smell it. The staff on the front desk are friendly and helpful. The Doctors/dentists are kind, gentle and caring. We see Dr Sarah and Dr Cora Chen both are amazing with my young children. Highly recommend this dental clinic and the dentists.
Kelleigh and Simon Roberts
Honestly one of the best experiences I've ever had at a dentist quick and painless! Dr. Yo Han explained everything he was doing. I Will definitely be coming back. I Highly recommend going to see them especially if you've had bad experiences elsewhere and want something as pain free as possible.
kristian hancox
The ladies on reception are always super friendly which makes arriving to the practice so much easier. Dr Joon and his assistants are kind and calm putting my nerves at ease. The 2 dental hygienist are also amazing making checkups pain free. Would definitely recommend!
Emily
Your trusted dental clinic in the Redlands since 1983
With professional and caring dentists and staff, family-friendly dental services, interest free payment plans, online booking options and extended open hours including Saturdays, we are passionate about helping you maintain health teeth and gums and smile with confidence.
For those who want their teeth straightened but would rather avoid traditional orthodontic treatments, Invisalign is a great option.
Redlands Gentle Dental Care offers children's dentistry to help children start their oral health on the right foot
We're the dental practice that does things differently
With more than 37 years of dentistry experience, the team at Redlands Gentle Dental Care have the expertise to treat you and your loved ones for dental issues spanning the entire dental spectrum.
We've helped to bring beautiful smiles back to thousands of happy people around Victoria Point and Capalaba, Queensland – our team has extensive experience to accommodate every patient's needs, help you maintain healthy teeth, gums and smile, and ensure your personal appointment is a comfortable and relaxed visit.
We offer a full range of general, cosmetic and emergency dentistry treatments, including general dental, Invisalign treatment, fillings, veneers, crowns, implants, dentures, teeth whitening, deep cleaning, root canal therapy, mouth guards and cosmetic dentistry treatments.
We offer a full range of general, cosmetic and emergency dentistry treatments.
Why choose Redlands Gentle Dental Care?
Established in 1983, our family owned dental practice has become part of the community as our large family continues to expand, and more and more people experience the Redlands Gentle Dental Care difference.
Here are some other good reasons to choose us:
Your First Check & Clean.
You only pay $199, guaranteed.
Don't get tricked into paying more than you should with your New Patient Check & Clean. When we say it's $199.00, we mean it and that's what you pay.
Request an appointment, book online or contact our friendly team today.
You can feel relaxed with our friendly team
Our family practice is dedicated to providing solutions and achieving results for our patients so we only use the equipment and technology that will benefit your unique condition. We only recommend treatment as we would for our friends and family, always keeping your best interests at heart.
We always endeavour to establish a personal connection with our patients, who become friends for life. Your entire experience with us is personalised to you, the team at Redlands Gentle Dental Care seeks to provide an enjoyable, comfortable and efficient dental experience for each and every patient.
We service Capalaba, Victoria Point & all surrounding areas
Like the name suggests, Redlands Gentle Dental Care is dedicated to practicing gentle dentistry for the entire family. Our patients can relax during dental treatment, knowing that their comfort is always our highest priority. From general to cosmetic dentistry, our friendly, gentle team of dentists can help make your dental experience an easy one and provide a good experience.
Family-friendly dental services
When it comes to health matters for you and your loved ones, trust is everything. We also know that trust comes from honesty. These are values that we cherish highly as a family-friendly dental practice. Whatever kind of dental service you require, we strive to exceed your expectations, every visit. Our dentists and staff are friendly and professional with plenty of experience dealing with your little ones.
Both of our clinics in Capalaba and Victoria Point are designed for patient peace of mind – we are mindful of the apprehension that comes with visiting dental clinics so our spaces are designed with a calm and relaxed ambience, from the comfortable waiting chairs to the soft décor.
Creating actively engaged, positive dentistry experiences is at the heart of what we do. Our dentists and team are attentive and will review your dental history, listen to you carefully and do thorough examinations on you and your loved ones in order to fully understand issues and concerns before charting up a recommended treatment plan.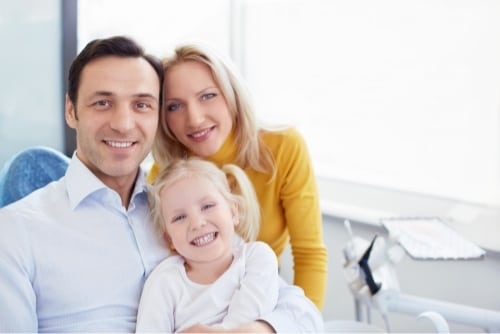 Are you looking for a family-friendly dental practice?
Choose Gentle Dental. Book online or call us today for an appointment. Redlands Gentle Dental Care is open all weekend except on Sundays.
Restoring your damaged teeth with crowns and bridges.
Having a damaged smile can often cause some level of dissatisfaction, many of our clients at Redland Gental Dental Care are now choosing a crown or bridge to help restore and whiten their teeth.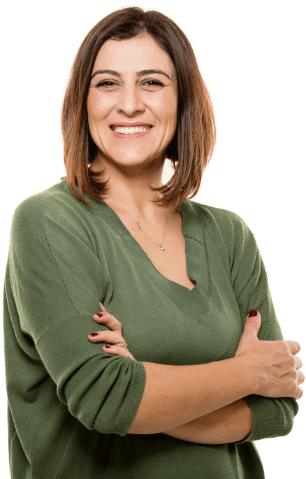 Meet our caring, gentle staff.
Two convenient clinic locations in the Redlands
With two convenient Redlands locations, we are a practice offering dentistry services to those in 
Victoria Point, Capalaba, Alexandra Hills, Thornlands, Cleveland, Birkdale, Wellington Point, and surrounding areas. Book an appointment to visit our dentists at our Capalaba Dental Clinic, located on Old Cleveland Road, or our Victoria Point Dental Clinic, located on Bunker Road, today.
$199 New Patient Check & Clean, guaranteed.
Book your dental check up and clean with us. Our first visit check up and clean appointments are just $199, with no sneaky hidden fees.