Invisalign is a virtually invisible way to straighten your teeth
For those who want their teeth straighten but would rather avoid traditional orthodontic treatments, Invisalign is a great option. Unlike traditional orthodontics that require brackets and wires, Invisalign is a series of custom aligners that gradually move your teeth into position.
Every two to three weeks you'll use a new aligner until the completion of treatment.  It will take a day or two to get used to the aligners and this may have a mild effect on your speech.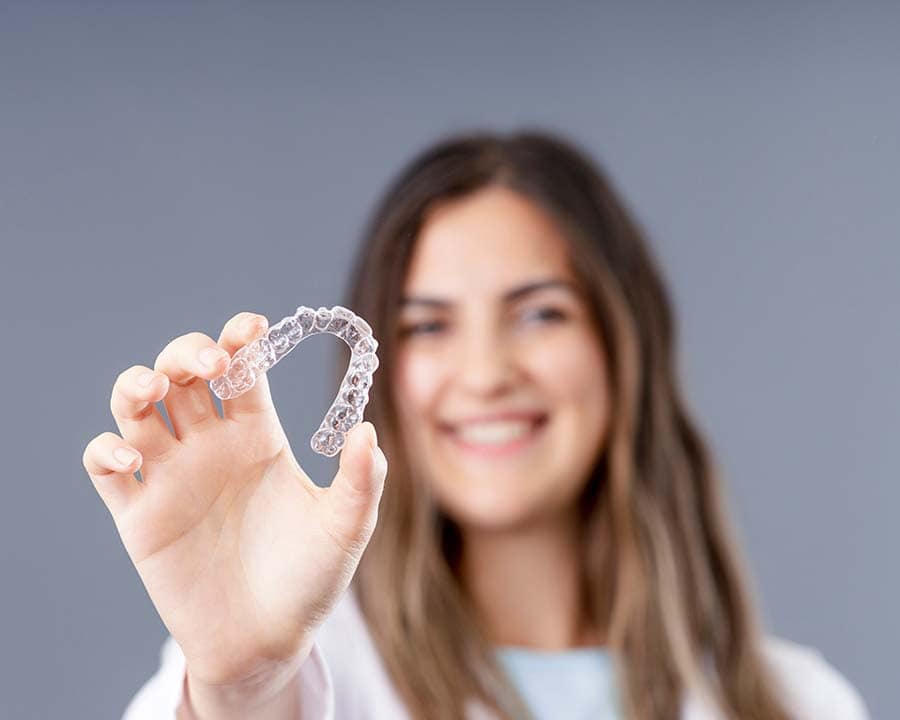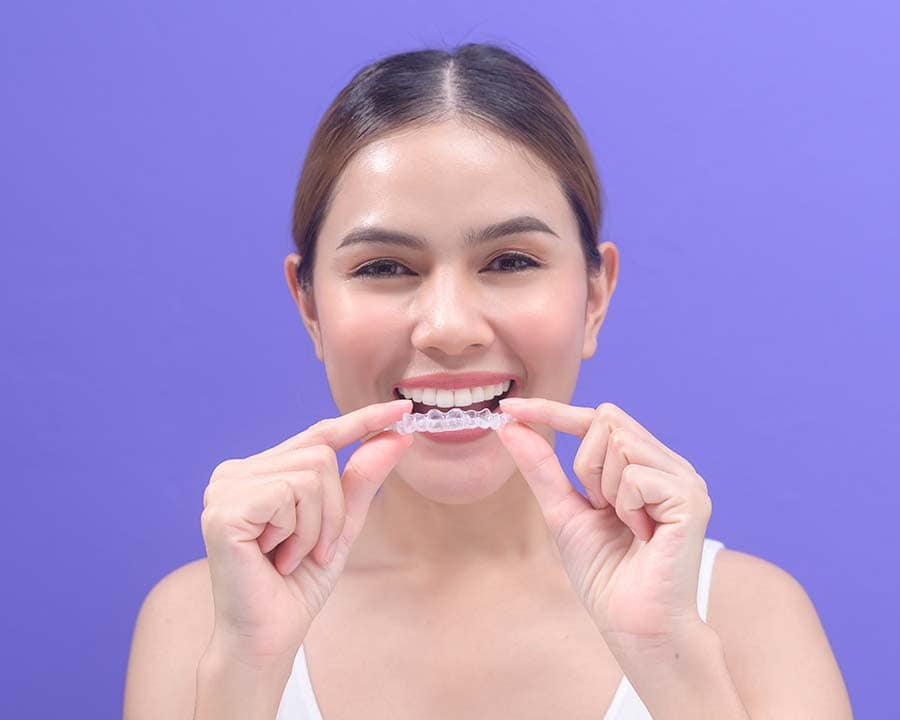 Being virtually-invisible is not the biggest advantage of Invisalign although it is what has drawn millions around the world to have the treatment.
The biggest advantage is Invisalign is removable. What this means for you is your diet is not affected during treatment. With traditional braces it will take a week or two for your mouth to adjust to the metal in your mouth. So a soft food diet is recommended.
With Invisalign you can take the aligners out, eat your meal, brush your teeth and place your aligners back. Have a party to go to? Or an important business meeting? You can take your aligners out and enjoy yourself.
Additionally, there are no tightening and hygiene appointments like there are with traditional braces. This means fewer appointments and none of the discomfort associated with traditional braces.
Your compliance is necessary
While being removable is an advantage, it can also be a hindrance if you do not comply. When you receive your Invisalign aligners you will be advised on how long each day you must wear them. Typically, you will need to wear your aligners for 20 hours a day in order to achieve the best results. Failure to comply generally results in longer treatment time and sometimes the results are not as good.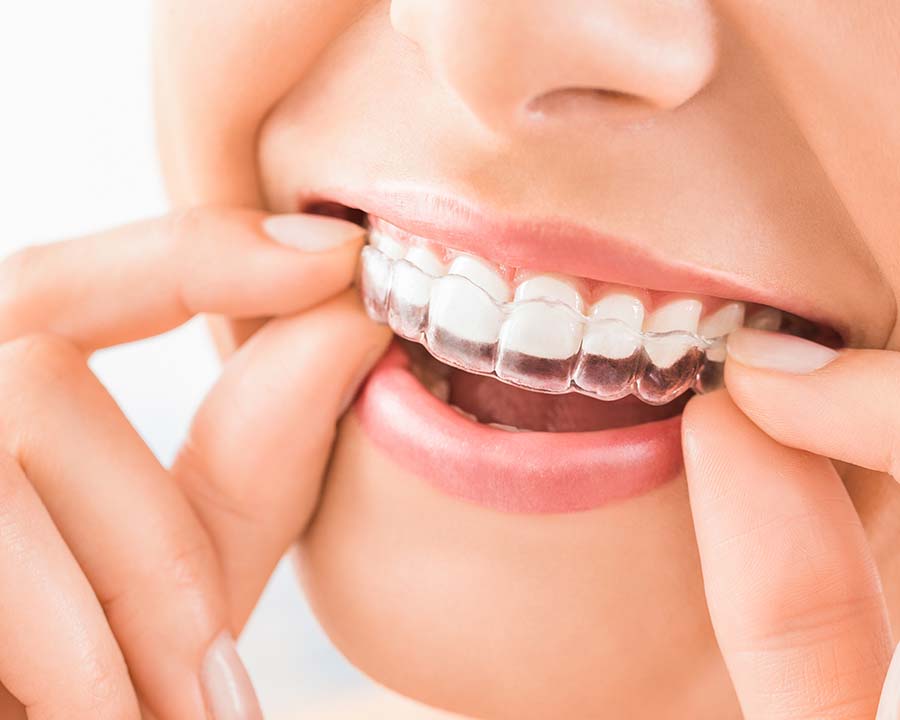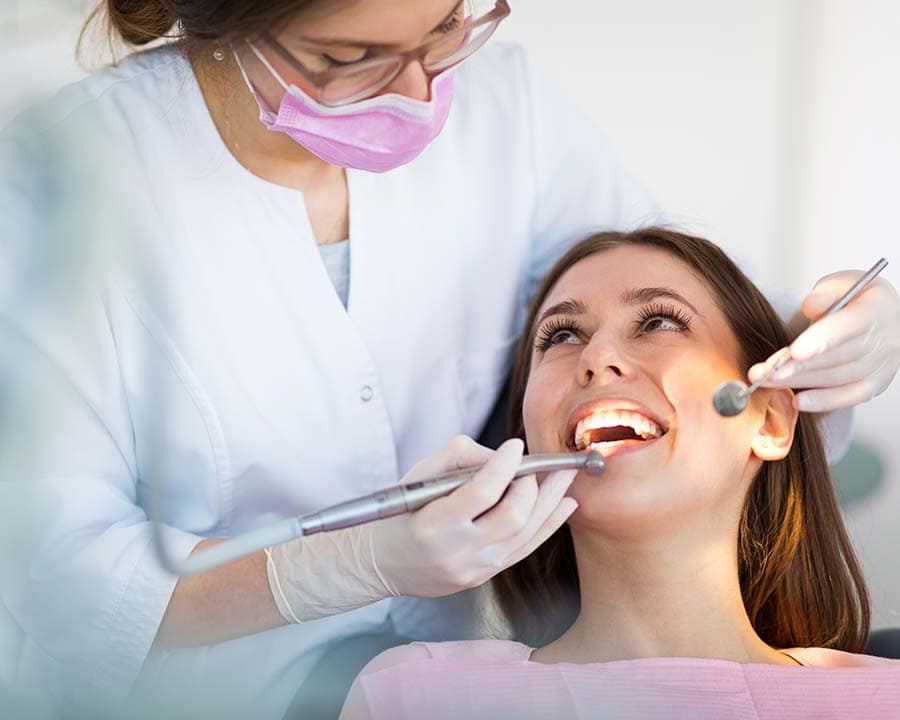 What treatment is right for you?
Invisalign is a great treatment for straightening teeth, however there are orthodontic cases where Invisalign would not be an adequate treatment. When you visit Redlands Gentle Dental Care our friendly team can prescribe the best treatment for your oral health.
$199 New Patient Check & Clean, guaranteed.
Book your dental check up and clean with us. Our first visit check up and clean appointments are just $199, with no sneaky hidden fees.